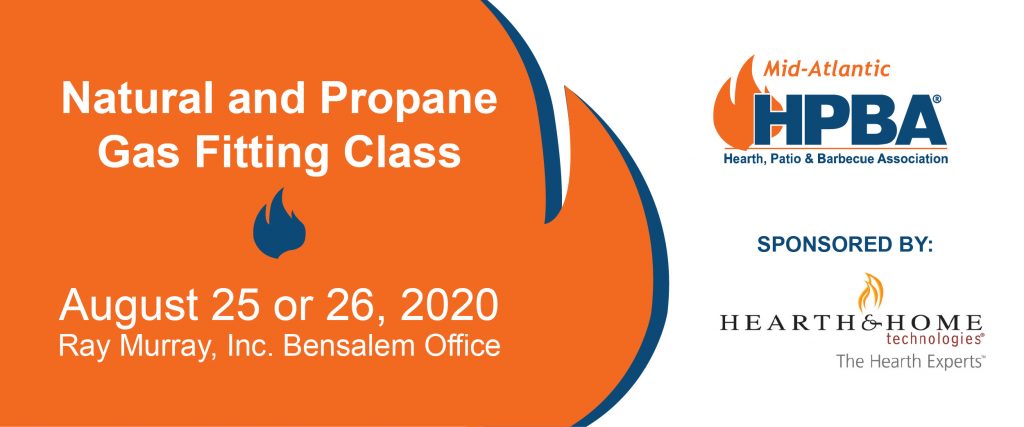 Presented by Chris Wolfe, Ray Murray, Inc. Manager of Training
This eight-hour class will be offered in two segments:
8:00 to 12:00: Classroom session
12:00-12:30: Lunch (provided)
12:30 to 4:00: Hands-on training with gas pipe
NFI: Technical: 6 CEU
CSIA: Technical: 6 CEU
Cost: $ 99.00 (choose only one day)
Seating is limited, so register today!
To register for August 25, CLICK HERE
To register for August 26, CLICK HERE
A TracPipe/Counterstrike CSST certification class is available for all Gasfitter Class registrants on Monday, August 24th
This class is no additional fee to the Gasfitter class. Upon passing of the course, the participant will receive a Certificate of Training Card that will serve notice of the requirements to purchase and install TracPipe/Counterstrike fuel gas line.
Two sessions are available: 9:00 am-11:00 am and 1:00 pm-3:00 pm (choose only one time frame.)
Each class will be limited to 20 participants; please notify Devon Possanza of your preferred time slot.
All information will be based on the International Fuel Gas Code (IFGC), so we strongly recommend that attendees purchase a copy online and bring it with you.
Map Unavailable
Date/Time
Date(s) - Aug 25, 2020 - Aug 26, 2020
8:00 am - 4:00 pm